Welcome to Bookish Images Monday! I'd love for you to participate--if you'd like to, more info after the pictures.
No drama in television history has been as literary as "Lost," with heroic conman Sawyer proving that a man can look sexy reading a book.--Chauncey Mabe
Everyone who knows me knows that my favorite TV shows of all time is "Lost." (If you haven't watched this show, and you love a good story with wonderful characters, I highly recommend it!)
It so happens that one of my favorite characters, Sawyer (played by Josh Holloway) loves to read. And what better thing to pass the time on a deserted island than to read?
Apparently, quite a few books survived the crash, and it was especially nice for Sawyer when he found a pair of reading glasses among the wreckage.
Among the books we saw Sawyer reading:
Watership Down
by Richard Adams,
A Wrinkle in Time
, by Madeleine L'Engle, and
Of Mice and Men
, by John Steinbeck. (Go
here
for more of Sawyer's books.)
I'd love for you to participate in Bookish Images Monday.
Remember, you do NOT have to post a ton of images--one will be fine if that's all you want to do!
(I just tend to go a little crazy.)
They can just be

interesting

or

pretty book covers

if you want. Or just

pictures of books, bookcases, libraries or bookstores.

Or they can be

humorous

, or

vintage

, or related to

movies based on books

. They just need to be book-related in some way.
Feel free to grab this button: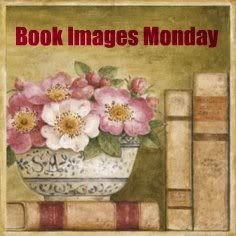 Be sure to post your link in the Mr. Linky below, leave a comment, and visit others who may participate!
*Photos from Google Images